Hello Forum.
I am playing the Fornebu game world and have some annoying problems with the look of my AC flightplans.
My Hardware is Macbook and Normal PC both with Firefox webbrowser.
All flightplans look like in the attached picture...
1916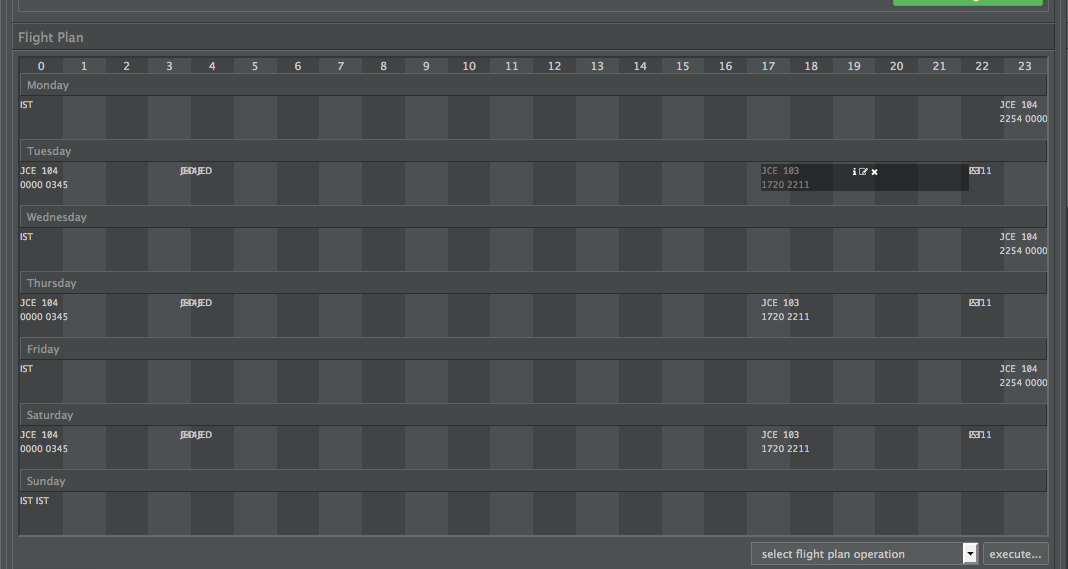 There are no green bars for planned flights and no orange bars for locked flights.
Only see the departure and arrival ariport + time - and when I mouse over where the green/orange bar is supposed to be I get a black transparent bar - also like in the picture attached.
This is very confusing and does not at all give a good overview of the flightplan for the AC.
Is this normal behaviour of AirlineSIM ?
Thank you very much,
Martin B.