Welcome to Air Bangladesh, we are the state owned airline for the People's Republic of Bangladesh. We operate daily domestic and international services from our hub at Dhaka International Airport, all with a five star service that is unique to Air Bangladesh. With our five star fleet, we pride ourselves on customer satisfaction that is why we ensure that if there is any delay of more than 2 hours we ensure that the flight is free for all passenger, this is the Air Bangladesh guarantee. 
Air Bangladesh has also recently opened a new hub at Chittagong International Airport, with a single Saab 2000 being based there that offers both domestic and international services. 
Air Bangladesh have recently scheduled domestic/international cargo services from Dhaka International Airport using a single Embraer EMB-120ER Cargo to operate these cargo routes. 
Terminals: 
At a number of destinations, that Air Bangladesh operate we have signed handling agreements so that our passengers can receive a high class service from our high class handling provider. The following airports are where Air Bangladesh have there departures and arrivals from:
- Terminal 25 at Bangkok Suvarnabhumi provided by Kenya Flyways   
- Terminal 3 at Dhaka provided by Waegner Holding  

- Terminal 18 at Dubai provided by Kenya Flyways 
- Terminal 2 at Islamabad provided by Air Waegner Arabia 

- Terminal 14 at Mumbai provided by Air Waegner Arabia 

- Terminal 2 at Muskat provided by Air Waegner Arabia 

- Terminal 22 at Singapore Changi provided by Tao Aviation Services  
Interlining Partners:
Air Bangladesh is open to all interlining agreements provided that they are suitable and mutually beneficial for both airlines, the following airlines currently have an interlining agreement with us, these include: 
- Air Waegner Arabia based at Kuwait International Airport (KWI)  

- Beobird Asia Airways based at Phnom Penh International Airport (PNH) 

- Beobird Pakistan Airways based at Karachi International Airport (KHI) 

- Blue Management based at Chengdu International Airport (CTU) 
- JOLLYAIR based at Cairo International Airport (CAI) 
- Omani Airlines based at Muskat International Airport (MCT)  
- Palace Airlines based at Dubai International Airport (DXB)
- Parc Asian Airlines based Seoul Inchon International Airport (ICN)  
- Taiwan Airlines Lao based at Vientiane International Airport (VTE)  
- Yuan Airlines based at Hangzhou International Airport (HGH) 
Current Fleet (Passenger):
3 x Bombardier CRJ 700ER

1 x Bombardier CRJ 700LR

9 x Saab 2000

Current Fleet (Cargo):
1 x Embraer EMB-120ER Cargo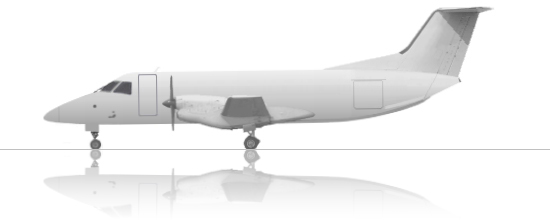 We look forward to having you fly with Air Bangladesh soon.