Countdown to delivery:

awaya international unvails the first A350 routes from London-Heathrow.
1587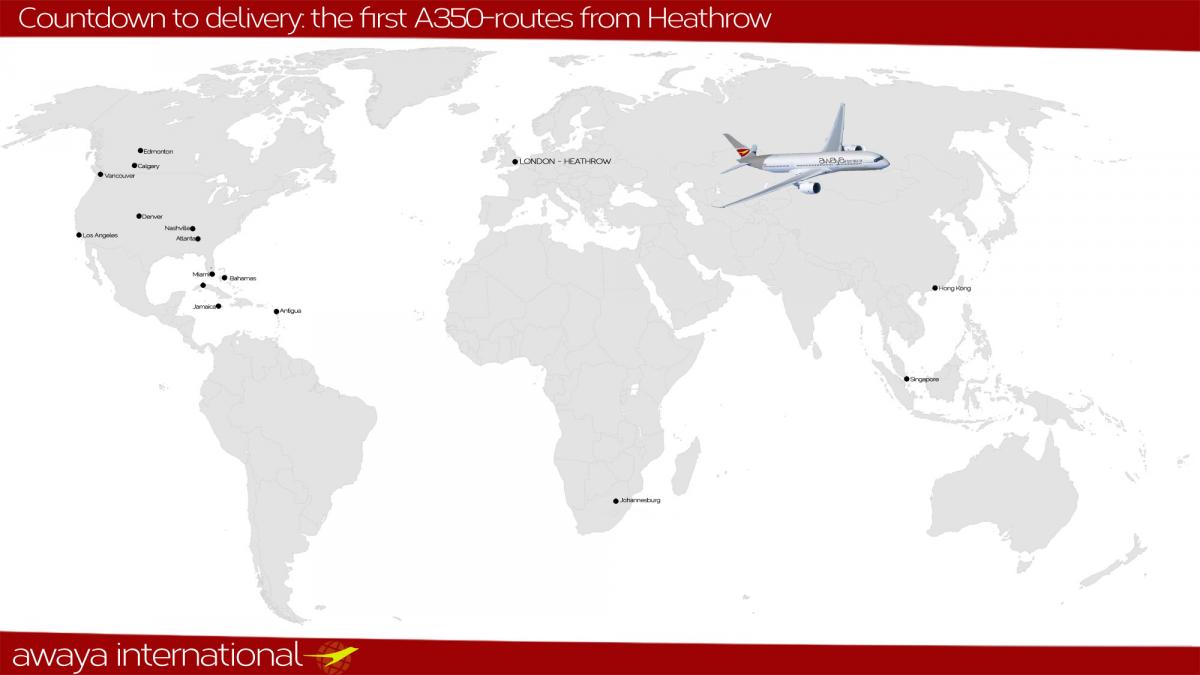 Awaya has ordered 50 A350 for its long-haul routes an have options for 30 additional planes.  "In phase one, 30 A350 will remove older A330/340  on the Heathrow-Routes", CEO Mr. Skywalker said on the latest press conference. "At the second phase, 20 more A350 will be based at awaya´s mainhub in Birmingham". Phase three with the optional planes is reserverd for new destinations. "In coordination with our quality-connect members, there maybe some new routes to South America or East Asia. We´re believe, to get an outstanding and economically plane.", Skywalker said.
Besides this, the inaugrual flight will take-off at Birmingham. "Maybe Denver or Las Vegas will be the first destination", Skywalker reveals.
The new fleet policy provides to replace all 19 A340-300, the 14 Dreamliners and some parts of the A330-300/-200 fleet. "We´re going to simplify our fleet to only two long-haul widebodies: the Airbus A330-200 and the A350-900.", Skywalker is cited. "Boeing´s 787-8 have done a great job for our airline, but we decided to return to an pure airbus fleet for synergie effects", he said.