Hello,
based at the airlinesim statistics for the last week, i tried to get a closer look to the situation of the server i am playing on. After four years online, pearls got a duopol situation: there are two Alliances, who transport more than 90 percent of all Pearls passengers (and yes, i am a part of this

).
Pax per week by alliances (from 135 Mio passengers total)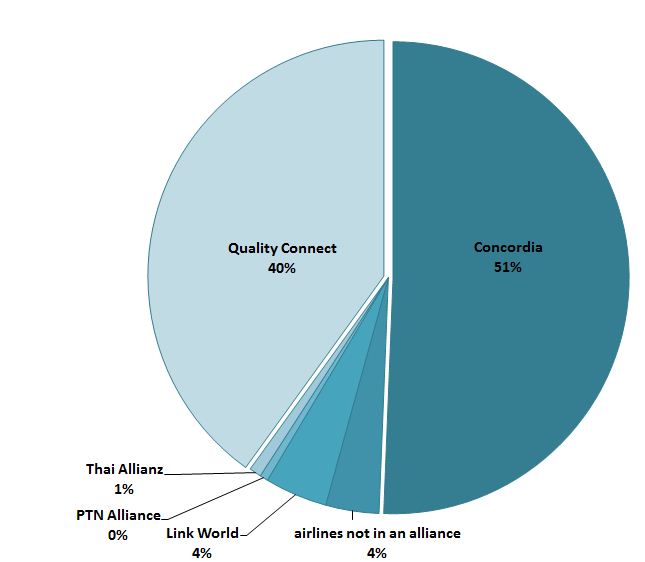 On another view, i tried to figure out, wich players are the top five on pearls. So i count all passengers of their airlines … and oh yes, these five ones carry on lots of passengers in relation to 78 other players. (Remember, on pearls is only one holding allowed per player) :
Pax per week by players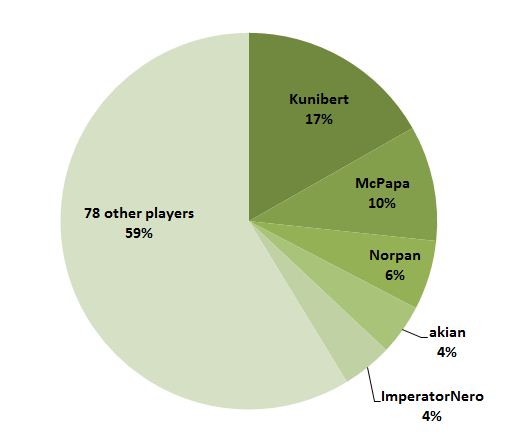 (Players with cargo-only airlines are not considered in this chart)
Why can they transport so many paxes? On another step, i count the airlines, some players have. Here are only the players with more than five airlinines:
Airlines by players (except)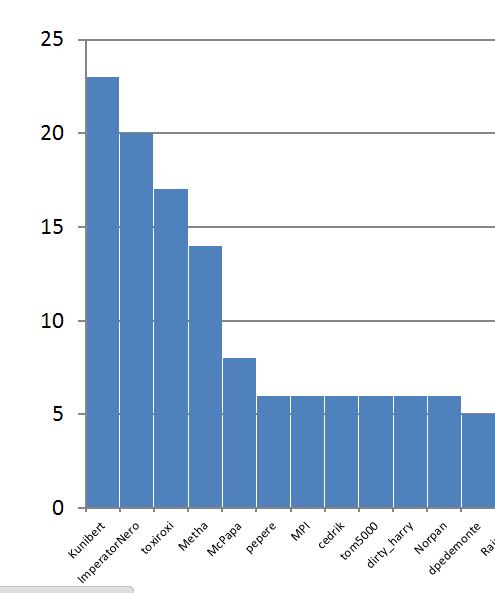 23 Airlines owned by one player! :blink:
More charts will follow…
Thanks to my friends and a note to the AS-Team:
All data where copy and pasted once from the public database by simple mark them with the mouse and get them to Excel. There was no script or something else, but true handwork converting the data within Excel to make them ready for analysis. If there would be a "download data" or "export to csv" button at the future, i would be very happy

Many additional information have to been added, e.g. who is the player´s name behind an airline or in wich alliance is an airline or where is the airline located - all in long hours by hand.
So i have to say many thanks to RainerD, SmartMichi and some others of my friends from the QualityConnect Alliance, for adding information to my data-table.