Hi, I have 10 or so cargo aircraft operating out of EWR on quimby (I'm JSW Air), and have set up a wave, for them to arrive around 4.20, and all depart around 6.20. This would provide lots of connections. 
In the connection analyser, not all of my connections are displayed. Some are, and the ones that don't show are on the same time basis (same arrival and departure times) as those that do show. 
Why could this be?
For example, here's a schedule for one of my aircraft operating between anchorage and newark. As you can see it leaves at 6.20 every day, and arrives at 04.06 (then 75 mins of turnover time)
1621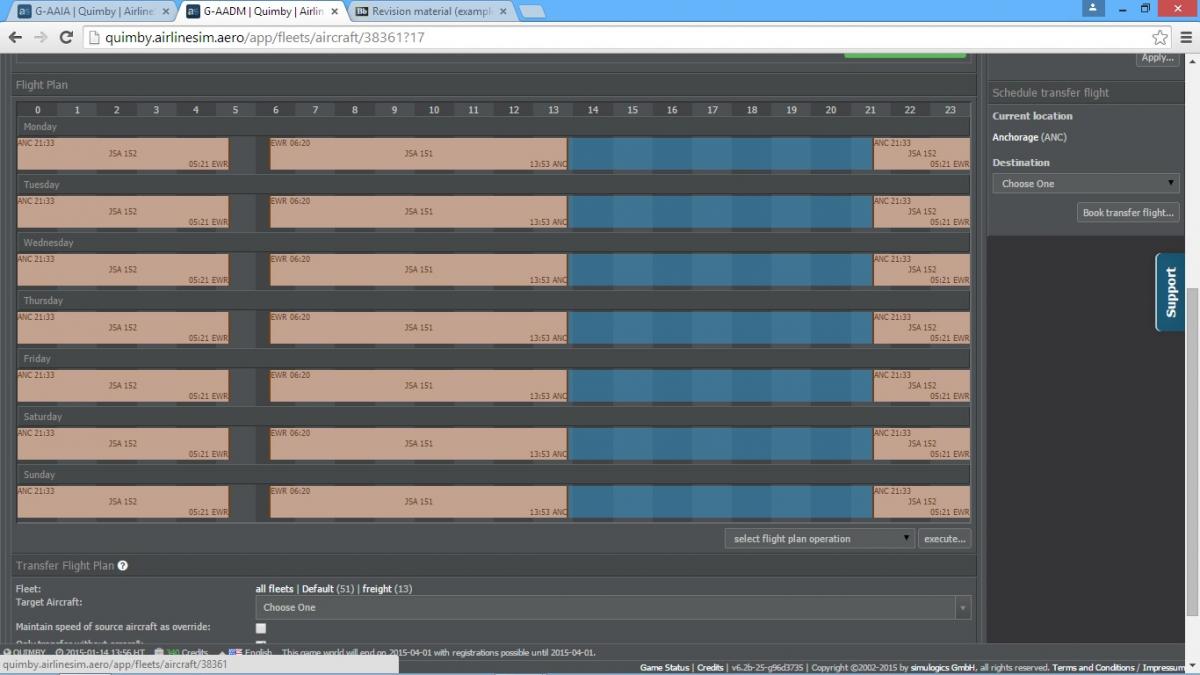 Here's another of my aircrafts schedules, leaving for Seattle at 6.20. 
1622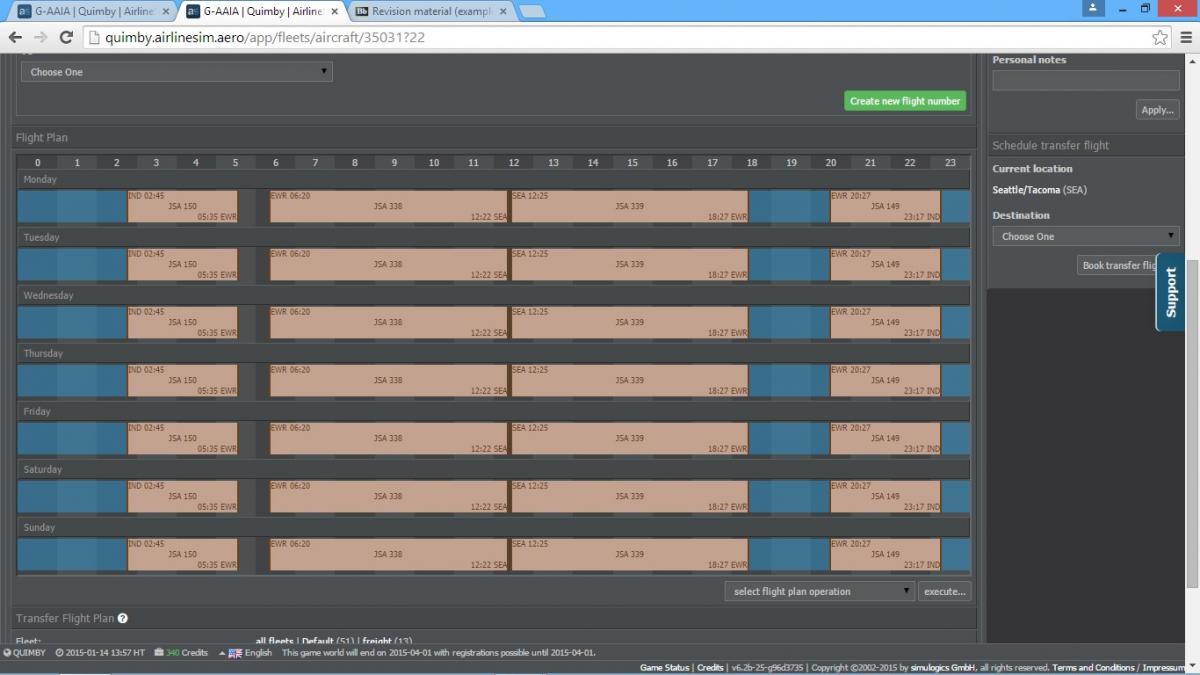 In the connection analyser for the flight from Anchorage to Newark (arriving 4.06), you'd expect to see an outbound connection to Seattle (leaving 6.20, thats 2hr14mins connection time), am I correct?
However, here is the connection analyser for that flight, and it's not there.
1623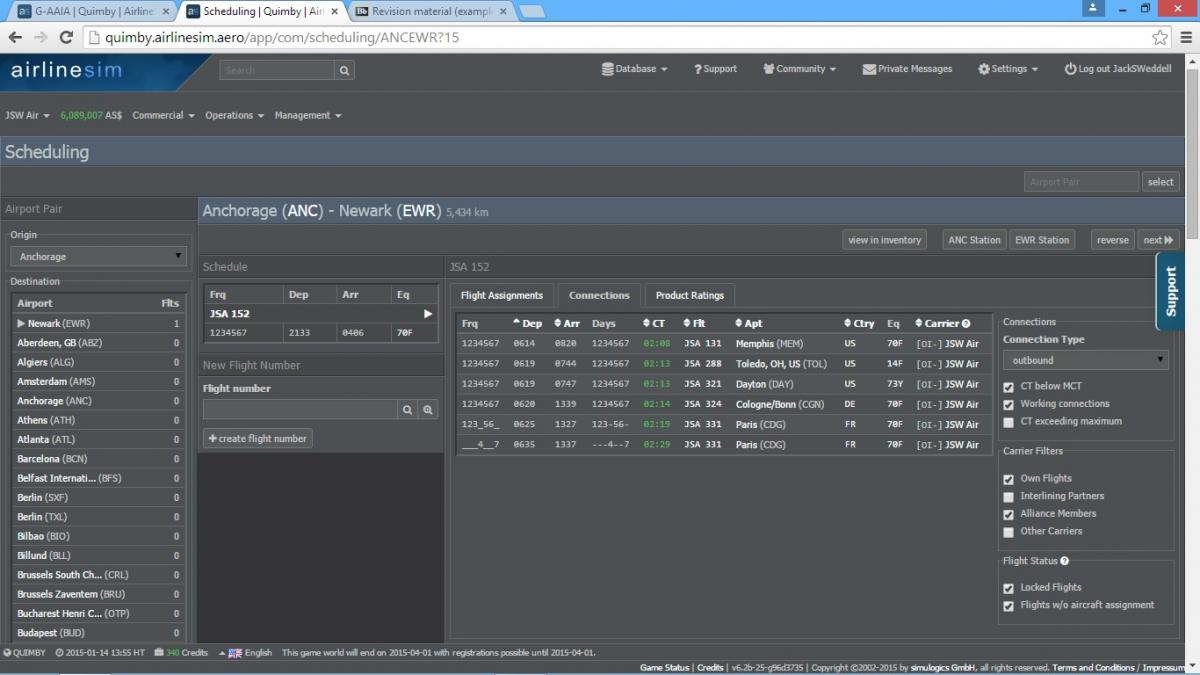 This is just an example and occurs the same in a few other cases.