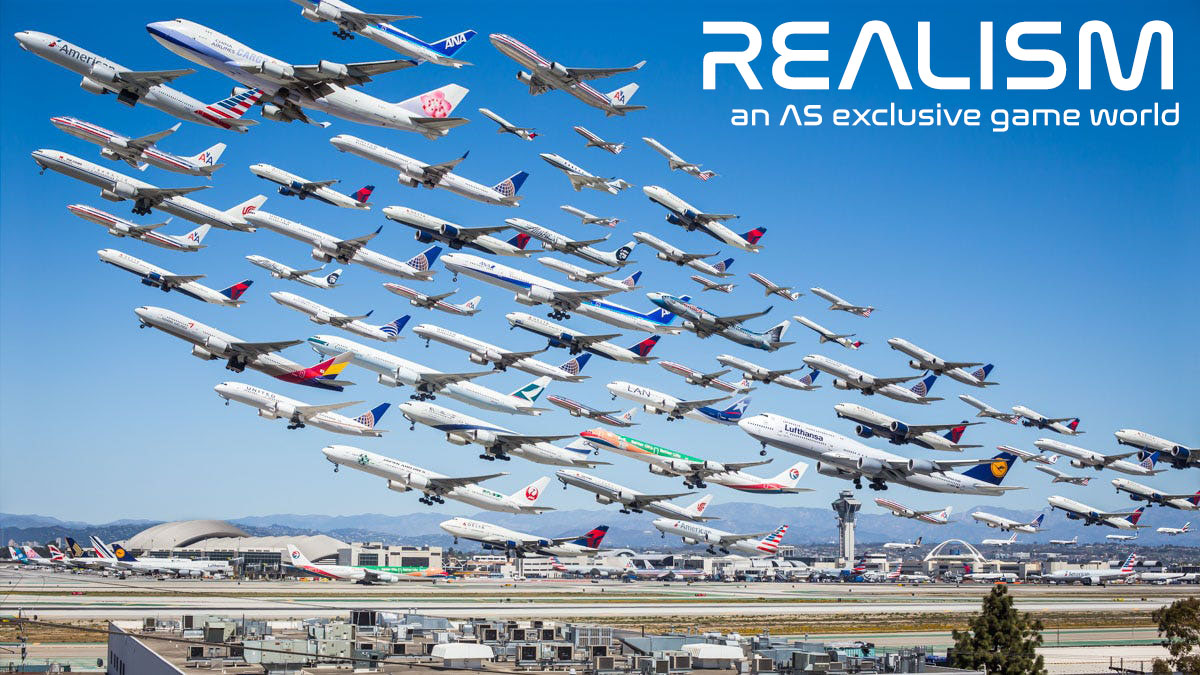 May 18: We have 6 applications already! Minimum of 4 to go before we order the server.
Hi everyone! Let's try and make the world a little bit smaller during our shelter-in-place!
Many of us have been dreaming about a game world that is more comparable to the real one. With AS's recent updates (better turnarounds, demand calculation, used markets, and exclusive servers) we now have a way to do it.
To apply, fill out the form here

Server Cost
15 EUR per month (only 1st month due when joining)

Payment via Paypal
Payment must be received by the 1st of each month
If payment is not received, your account can be removed within 7 days and without notice

10 Player minimum (when the server is ordered)
25-30 Player maximum (depending on AS limit)
Server Settings
90 million AS$ per holding at the start
Demand at 25%

We might increase it at a later time

2 Holdings per player

Potentially more in the future

Nighttime bans ON
IPOs ON
Single Slots
Dynamic turnaround times ON
Ground networks ON
Used Aircraft ON

We will support older aircraft types, but only the ones you'll still find in the skies today
We will load used aircraft based on real-world "Active" and "Stored" numbers (based on Planespotters.net data)
Please see the 'pricing rule' related to older aircraft (below)

List C for Foreign Investments (see https://bit.ly/2yexypm)
New ORS (of course!)
Player Rules
Holdings cannot operate flights, only subsidiaries can

This is to support effective IPOs later on

Anyone can fly anywhere (presuming you have traffic rights, of course)
Airports that are not in Europe or the USA below size 9 (8 or smaller) can only have 1 Holding

Other airlines can still fly to and from such airports if their traffic rights allow
This rule will protect smaller airlines' ability to get high-margin long-distance revenue

Real airline names are allowed and disrespectful names are prohibited
Scheduling Rules
You cannot operate wide-body aircraft on routes under 3000km unless you are making an intermediate stop

Not allowed: ORD->DFW or ORD->JFK
Allowed: ORD->DFW>GRU or ORD->JFK->LHR

Flights on the same route must be at least 30 minutes apart

No more than 15 flights/day on a domestic route (same country or within Europe)
No more than 5 flights/day on an international route (different countries)
Exceptions are made for: SIN-KUL, LHR-JFK, HKG-TPE, CGK-SIN, ICM-KIX/ITM, LGA-YYZ, HKG-ICN, BKK-SIN, DXB-KWI

Flights on aircraft >10yrs of age must be priced at 80% of the default price (or less)

This is to prevent excessive cash collecting early on in the game in markets without competition and reflect more of the real world (this is not an issue in dense AS worlds as there is plenty of competition)

You must maintain a maximum ratio between you cabins of F1:C8 and C1:Y8, meaning

You have no more than 8 business-class seats for every first-class seat
You have no more than 8 economy-class seats for every business-class seat
Group Communicating is encouraged via Discord to protect people's privacy (you will be invited automatically once the server goes live by providing your username in the signup form)