Dear AS community!
Today I would like to present to you a small private project on my part.
Some time ago I created a way to track my airline's flights live on Google Maps, similar to Flightradar24.com.
Probably because other players would also be interested in something like this, I decided to publish my flight tracker to the public.
893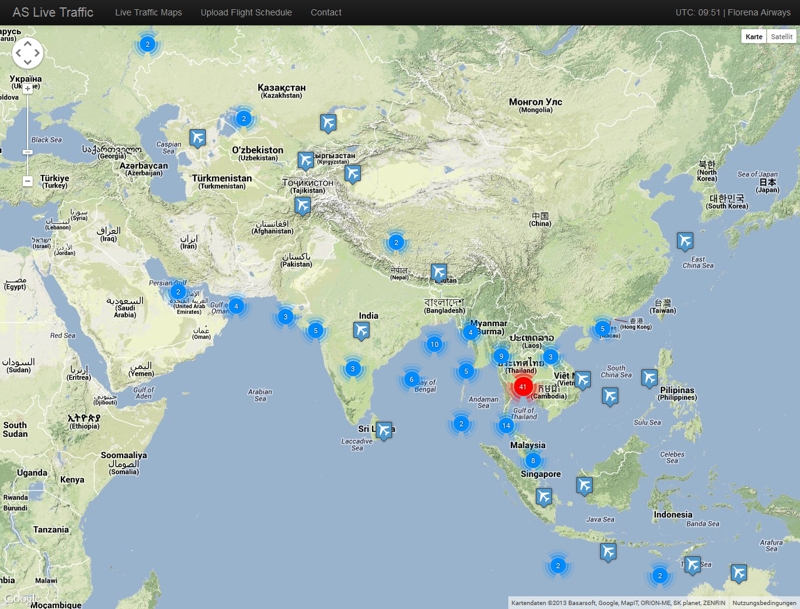 To use AS Live Traffic you need to upload your own flight schedule. Instructions on this are located on my website.
In case of wrong or missing airport data feel free to contact me via the contact form.
Some known issues that don't need to be reported:
- Via flights are not displayed correctly
- At 00:00 UTC flights may disappear or are displayed incorrectly
Have fun with AS Live Traffic,
teletexta
---
AS Live Traffic is now FLT.
Check out my forum post #59 or go directly to
flt.xyz
.